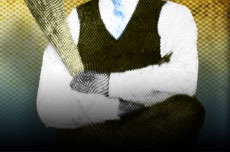 ---
Research and
Collections Consulted
---
Early Mining Era
1850s to 1920
---
Michigan Tech & the Student
Experience 1930-1990
---
---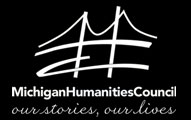 ks
Michigan Tech and the Student Experience (1930-1990)

African American students have been attending Michigan Tech at least from the 1930s onward. Several hundred black student were noted in Michigan Tech yearbooks (Keweenawan) from 1917 to 1990. The yearbooks were a good resource to get a general sense of enrollment and illustrated that this demographic constituted a relatively small proportion of the total student body throughout Michigan Tech history.  These relatively small enrollment numbers, especially in earlier decades, might explain why black students seem to have been completely integrated into the activities of the entire student body from the very beginning. African Americans and African international students were active participants in honor societies, clubs, fraternities, varsity and intramural sports teams, and major social events alongside students from different racial and ethnic backgrounds.

It was not until much later, perhaps as part of the wider, ongoing struggle for equal rights across the United States, that African American students initiated a specifically black on-campus group. The Afro-American Society was formed by 22 black students in 1968 (Figure 9) to provide companionship to each other, bring together black and white students across campus, promote the importance of black history and contributions to American society, and most importantly, provide academic support for black students (Michigan Tech Lode 11-14-1968) The club was renamed to Black Student Association in 1980.


Figure 9
Book LD3347K44-1973c1-097-001: Group picture of the Michigan Tech Afro-American Society from the 1973 Keweenawan.

Another important demographic on campus, and thus in the local community, were black international students. They were present at Tech from at least 1952, when Nkeme Obieze of Liberia was a member of the International Club, when it put on a forum titled "Peace through Understanding" together with the local Rotarians. Black international students from Africa and the Caribbean were well-represented in Michigan Tech's International Club throughout the years. Though always a minority compared to students from Asia, they regularly contributed to the club's activities, and some took on significant leadership roles. For example Edward Kwane Gyandoh of Ghana, who graduated with a degree in Mining Engineering in 1962, served as Vice President of the International Club (Figure 10). A group specifically for African Students, the African Student Association, was formed in 1978, to provide a common organization for international students hailing from the African continent. Interestingly, a small number of American born black students also chose to become part of the group in the early years.


Figure 11
ACC 10-010-037: Participants in the 2009 Martin Luther King Day Events.


Both of these organizations for black students continue to be of great relevance for the campus and local community. The Black Student Organization is a leading organizer of Michigan Tech's annual Martin Luther King Day celebration (Figure 11), and co-sponsors lectures and cultural activities for Black history month. Many of these events attract numerous participants and guests from the wider community each year. The African Student Association is well known for putting on African Night every spring. This event also attracts a large audience from across the community.

A testament to African and African American student's acceptance at Michigan Tech, is the fact that black students participated in some of Michigan Tech's greatest traditions since early on. For example there already had been several black candidates for homecoming queen and Winter Carnival Queen, before Danni Croom became the first black Winter Carnival Queen in 1971 (Figure 12).

Despite their active role in most aspects of campus life, black students only gradually became involved with varsity sports at Michigan Tech. For example, while some other institutions already had several black players on their basketball teams by the mid- 1950s, the Huskies did not field an African American player on the basketball team until 1961, when Lee Simmons took the jersey (1961 Keweenawan, pages 131-133). However, by the late 1960s black players were well established in Michigan Tech's basketball program, and the team routinely fielded multiple black players, as has been the norm ever since (see Figure 13). The situation was similar for football, though individuals appeared on the roster a bit earlier for this sport. The first known black Michigan Tech football player was Alex H. Beanum in 1955 (1955 Keweenawan, page 42/43).


Figure 13
Book LD3347K44-1969c1-96-002: 1969 Basketball Team, including African American players Garey Johnson (#10), Jerry Muff (#12), and Johnny Smith (#30).